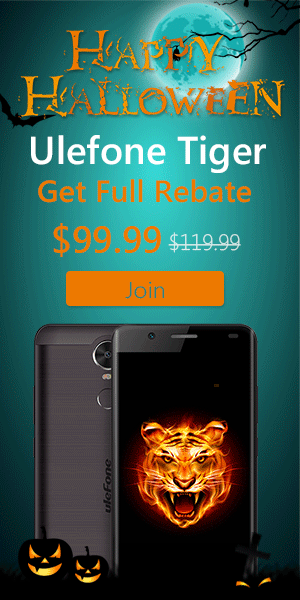 Title:

Highscreen Prime L

Listed:

10/01/2016 4:33 pm

ROM Version:

MIUI 8_v6.9.29 (5.0.2) от Multirom

You must be logged for ROM download.
DESCRIPTION
MIUI 8 v6.9.29
от Multirom
Портировано с HMNote2(mt6795). MIUI 8 от команды multirom. Адаптировано для Highscreen Prime L.По умолчанию в прошивке присутствует Рут и Google. Поддержка тем. Поддержка игр и т.д. Хорошая оптимизация оперативной памяти.
Прошивка устанавливается через TWRP 3.0. Рекомендую зарядить батарею , так как установка и первый запуск долгие.
1) Кидаем архив с прошивкой в корень SDкарты.
2) Заходим в TWRP, жмём кнопку Wipe, далее жмём Advanced Wipe, в появившемся окне ставим галочки на первых 4 пунктах: 1. Dalvik/ART Cache , 2. System, 3. Cache , 4. Data , далее внизу делаете Swipe to Wipe. Вайп закончен.
3) Переходите на основную вкладку TWRP жмёте на кнопку Install. Выбираете zip архив с прошивкой , который вы закинули на SDкарту(/external_sd) и делаете внизу Swip to confirm Flash. Начинается установка прошивки.
Дальнейшая установка и запуск произойдёт автоматически. Первый запуск долгий минут 10-20. В мастере настроек настраиваем всё что нужно. Регистрацию в аккаунте Xiaomi можно пропустить. Выбираем тему и выходим на рабочий стол. Регистрируемся в гугле через значёк плэймаркета и пользуемся.
Работает
Связь
Мобильный интернет
Wifi
Точка доступа Wifi
GPS
Блютуз
FMрадио(с возможностью работы без наушников)
Запись с экрана(ScreenRecorder)
Автояркость
Виджеты и уведомления
Камера.Не работет фронталка в основной камера в сторонних работает. Оба модуля по 8 мегапикселей. Видео записывает в сторонних и в основной камерах.
Рут(SuperSU) и Google(синхронизация контактов, календарей, местоположения и обновление сервисов) "из коробки"
Диктофон
Сканер QR кода
Доступно инженерное меню
Режим управления одной рукой
Изменение температуры цвета(тёплые,холодные тона)
________________________________________________________________________________________
English
Ported HMNote2(mt6795). 8 MIUI from team multirom. Adapted for Highscreen Prime L. default firmware present in the root and Google. Support for themes. Support games etc. Good optimization of RAM.
Firmware installed via TWRP 3.0. Recommended to charge the battery , because the installation and the first run is long.
1) Throw the archive with the firmware in the root of SD card.
2) Go to TWRP, click Wipe, then click Advanced Wipe, in the window that appears put a tick on the first 4 paragraphs: 1. Dalvik/ART Cache , 2. System, 3. Cache , 4. Data , then doing down Swipe to Wipe. The wipe is complete.
3) Go to the main tab TWRP click on Install button. Choose zip archive with the firmware you have put on the SD-card(/external_sd) and make Swip at the bottom to confirm Flash. Starts the firmware installation.
Further install and run automatically. The first launch of a long 10-20 minutes. In the settings wizard custom everything you need. Register in Xiaomi account, you can skip. Select the theme and exit to desktop. Logged in Google via icon playmarket and use.
Works
Link
Mobile Internet
Wifi
Wifi hotspot
GPS
Bluetooth
FM radio(works without headphones)
Screen recording(ScreenRecorder)
Auto brightness
Widgets and notifications
Camera.Disabled frontalka in fixed camera in third-party works. Both modules for 8 megapixels. Video in third-party records and into the main chambers.
Ruth(SuperSU) and Google(sync contacts, calendars, location, and updating services) out of the box
The recorder
QR code
Available engineering menu
Control mode with one hand
The change in color temperature(warm,cool tones)
※Please make a backup of your device before installing or updating ROM