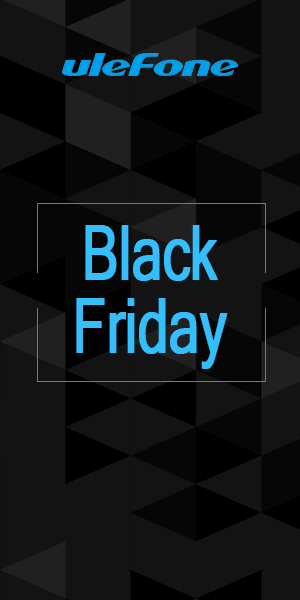 Title:

Highscreen Prime L

Listed:

10/05/2016 3:14 pm

ROM Version:

LEWA OS 6.5 RUS (Android 5.1.1)

You must be logged for ROM download.
DESCRIPTION
LEWA OS 6.5



Пользовательский интерфейс LEWA OS (аналог MIUI…)для всех желающих. Прошивка довольно шустрая. Вроде всё работает: Связь , wifi , gps… Оригинальная камера , звонилка, плеер… Встроен рут и гугл(всё обновляется и синхронизируется). Много настроек. Поддержка тем. SDкарта – память по умолчанию,как на стоке.
Для доступа к расширенной шторке быстрых настроек, нужно в настройках, пункт '' notification '' отключить переключатель на последнем пункте " одна страница".
Хорошо держит заряд батареи. В настройках доступна функция очистки памяти после блокировки экрана.
В прошивке возможны мелкие недочёты перевода.
Баги.
Камера оба модуля по 8 мегапикселей
Установка
Прошивка устанавливается через TWRP 3.0. Установка и первый запуск очень долгие, поэтому рекомендую зарядить батарею, не менее 70-80%. Это важно.
1) Кидаем архив с прошивкой в корень SDкарты.
2) Заходим в TWRP, жмём кнопку Wipe, далее жмём Advanced Wipe, в появившемся окне ставим галочки на первых 4 пунктах: 1. Dalvik/ART Cache , 2. System, 3. Cache , 4. Data , далее внизу делаете Swipe to Wipe. Вайп закончен.
3) Переходите на основную вкладку TWRP жмёте на кнопку Install. Выбираете zip архив с прошивкой, который вы закинули на SDкарту(/external_sd) и делаете внизу Swip to confirm Flash. Начинается установка прошивки.
Далее телефон можно отложить минут на 20. Дальнейшая установка и перезагрузка произойдёт автоматически. Первый запуск очень долго висит на лого. Не пугаться, ждать. Ждём завершения установки и выхода в мастер настроек(первые две картинки на скринах…). Можно нажать "Next" (пропустить все пункты..) и дождаться выхода на рабочий стол. Во время самого первого запуска возможны подлагивания граффики. Потом всё нормализуется.
Далее нужно зайти в настройки и в пункте " язык и ввод" выбрать клавиатуру по умолчанию Латиница (QWERTY)-Google Клавиатура(предпочтительно) и перезагрузить устройство.Это важно!!! Теперь можно авторизоваться в аккаунте гугла и пользоваться.
__________________________________________________________________________________________________
English
The user interface of LEWA OS (similar to MIUI…)for everyone. The firmware is pretty fast. Everything works: Touch , wifi , gps… the Original camera , phone, player… Built-Ruth and Google(all updated and synchronized). A lot of options. Support for themes. SD card memory as default as at the drain.
To access the extended curtain quick settings, you should open the settings, select "notification" to turn off the switch on the last item "one page".
Holds a charge well battery. In the settings function is available to clear the memory after screen lock.
In the firmware there may be minor flaws of translation.
Bugs.
Both camera modules of 8 megapixels
Installation
Firmware installed via TWRP 3.0. Installation and first startup is very long, so I recommend to charge the battery, at least 70-80%. This is important.
1) Throw the archive with the firmware in the root of SD card.
2) Go to TWRP, click Wipe, then click Advanced Wipe, in the window that appears put a tick on the first 4 paragraphs: 1. Dalvik/ART Cache , 2. System, 3. Cache , 4. Data , then doing down Swipe to Wipe. The wipe is complete.
3) Go to the main tab TWRP click on Install button. Choose zip archive with the firmware you have put on the SD-card(/external_sd) and make Swip at the bottom to confirm Flash. Starts the firmware installation.
Then the phone can be postponed for 20 minutes. Further install and reboot will happen automatically. The first launch is very long hangs on logo. Don't be afraid to wait. Wait for finish installation and exit the wizard(the first two pictures on the screen…). You can click "Next" (skip all the points..) and wait for the exit to the desktop. During the first run possible podragivanija graphic. Then everything is back to normal.
Next you need to go into the settings and under "language and input" to select the default keyboard Latin (QWERTY)-Google Keyboard(preferably) and reboot the device.This is important!!! You can now log in to the Google account and to use it.
※Please make a backup of your device before installing or updating ROM