Title:

DotOS V1.2 -XRT4 UPDATE TOMORROW!- 07/06/2018

Listed:

04/29/2018 7:06 pm

ROM Version:

Android 7.1.2

You must be logged for ROM download.
2177 total views, 1 today
DESCRIPTION
GIANT ADVICE
Most supported, loved, and beautiful Nougat custom rom (
D
o
t
OS 1.2)
for DOOGEE X5 will recieve a giant update tomorrow, I don't wanna make spoiler to y'all but let's just talk about some business that may interest you hehe.
###############################################################################
A brand new look, most annoying bugs fixes
|
Biggest bug fix ever to Nougat custom roms, thanks to our friend Seluce, OpenGL related, you see where i'm going
|
Better performance
|
Ram related
|
Better stability, Misc bugs fix
|
a really annoying one we all have noticed about
|
Something about bluetooth, Lag fixed in some... specific situations
|
mhmmm google MhMmmhMMHM
|
Something about battery and... +
Want early access? Donate 9999$ to my paypal heheh
---
D
o
t
OS
V1.2 IT'S FINALLY HERE!
Camera is now usable, not so dark and doesnt has a unnecesary amount of filmgrain, there's still work to be done but it's SO MUCH BETTER right now, go enjoy your new camera!
Because of new rom version, some system apps has been updated.
Default Browser has been replaced with Jelly browser from LineageOS. (which provides more stability)
Magisk installation has been updated so now you'll get Magisk 16.0 (lastest) when flashing!
December 2017 security patch! (I'm cooking a version with February 2018 and some bug fixes but it's still not here) It shows feb 2018 security patch but it's december 2017, messed up Build.props.
MiraVision it's here!
SystemUI has been updated, now it has a new look.
Some system sounds has been updated.
Blackscreen bug may have been fixed, at least hasnt happened to me while testing the rom.
Settings SYSTEMAPP now has new icons.
Most of system apps have redesigned icons.
AudioFX now working with some bluetooth devices.
27/04/2018 UPDATE:
I fixed some sensor bugs, which results in an actually working Adaptive Brightness.
I've replaced default launcher, which was and old Lawnchair build that I think was very outdated, with the Ruthless Pixel Launcher extracted from Android P Dev Preview.
I've started working on fixing Radio FM, as you can see some changes has been made but it's still not usable.
Now emojis are android oreo ones.
I've started moving the project to DotOS v1.2 so yeah, cool updates, and it will even include a REAL april's patch, which it's more than good. ((I won't even mind releasing V1.2 if camera isn't fixed yet, trust me, i'll work on that, lol)


Perform a total wipe before flashing.
PORTED TO DOOGEE X5 MT6580 BY DECENT/SITO.
Special thanks to Pedro Pereira and
Seluce who basically put a lot of work
making this rom portable for mt6580
3.18.19 kernel.
Also, thanks for the people who helped
with lib files in first post.
INSTALL USING TWRP (I USE 3.0.2 BY JEMMINI)
ROM WILL WORK PERFECTLY IF YOU HAVE KERNEL KERNEL
3.18.19 (IT'S MARSHMALLOW KERNEL BUT YOU CAN STILL HAVE
NOUGAT AS STOCK ROM AND FLASH THIS ROM AS I DO AND IT
WILL WORK FINE, JUST MAKE SURE YOU HAVE 3.18.19, YOU CAN
CHECK THIS IN THE SETTINGS, "ABOUT DEVICE"
NO GAPPS INSTALLED, ITS RECOMMENDED TO FLASH PICO GAPPS.
IT IS RECOMMENDED YOU INSTALL HAVING ANDROID NOUGAT BETA5
IF YOU HAVE PROBLEMS WITH SYSTEM PARTITION WHILE FLASHING THEN WIPE SYSTEM PARTITION, DATA, DALVIKCACHE,INTERNAL STORAGE, REBOOT TO BOOTLOADER, TURN OFF THE DEVICE, START RECOVERY AND THEN YOU'LL BE ABLE TO FLASH THE ROM.
Additions
---
OMS SUPPORT
---
MAGISK 16.0 PREINSTALLED (ROOT)
---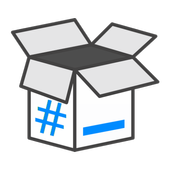 BUSYBOX INSTALLED
---
MIRAVISION INSTALLED
What is DotOS?

DotOS custom rom is a rom that manages to keep the OS as light as possible without sacrificing any feature making it the lightest rom ever. Beside from being light it has got all the efficient performance patches that gives you a lag free experience. The rom being both powerful and minimal stays secure with up to date security patches.
Both cameras work, only thing is it won't record videos in default camera, use another camera app for doing that. Videos work. 2SIM work.
Features:

- Stable
and outstanding
performance
.
- Fastest/stable rom for DOOGEE X5.
- OMS
support working perfect.
(
Substratum theme engine
).
- Ruthless Pixel Launcher
extracted from
Android P Developer Preview
.
- Fast response from developer & in constant updates!
- Adaptive Brightness & other sensors
are now working!
-
Built-In Magisk Superuser acces
(
root
) lastest version 16.0.
-
Built in
theme engine
with lot of colours to choose from without installing any extra application.
-
Switchable QuickSettings Style (

black

/

white

)
-
Highly customizable with few but not limited features conservating speed.
-
No
bloatware
or unnecessary stuff installed by default.
-
Outstanding
ram
and
battery management.
-
Youtube
videos are actually playable, not like in other roms for this same devices where even normal media player is buggy and wont let you reproduce videos.
-
Working camera with good image quality.
Known bugs:

(Last updated 29/04/2018)
Default camera won't record videos, if you want to record something just install any other camera app and you should be good to go.
Radio FM is not working YET, now at least it opens but havent figured out how to completely fix it since it's not as easy as it would sound like.
Google APP crashes when you try to search something on it, either way Google Feed actually works perfectly. You could use Google GO as alternative or directly look for things up in the browser.
Let me known if you find anything else. If you have questions about the room feel free to send me a PM.
※Please make a backup of your device before installing or updating ROM
Donate with PayPal to decentsito