Title:

Huawei Ascend Y625 – U32V100R001C328B105 _ Build 08 June 2015

Listed:

03/04/2017 6:30 pm

ROM Version:

ROM Android 4.4.2

You must be logged for ROM download.
21440 total views, 13 today
10 Total favorites
6768 Total downloads
DESCRIPTION
Huawei Ascend Y625 – U32V100R001C328B105
Build 08 June 2015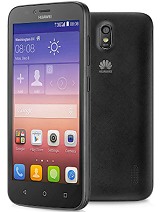 EMUI: 2.3 lite
Kernel : 3.4.0
Qualcomm: MSM8212
Y625U System Upgrade via Micro SD card



Android system upgrade via micro SD card means upgrade Cell Phone SW/FW from a package which include SW/FW version compressed as a "update.App" file that stored in an external Micro SD card.
System upgrade



1 Prepare



A Micro SD card. Size >= 8G and free space >= 4G is recommended.
Make a new folder with name "dload".
Copy the upgrade file to "dload" folder of Micro SD card,and make sure the upgrade file name is "update.App".
Notes: Do not unzip the upgrade file.
Make sure your phone battery charge >= 60% and DO NOT remove battery while upgrading.
2 Upgrade




(1) After the phone start up, click Settings form main menu

(2) Click System update.

(3) Click Local update.

(4) please click OK button.

(5) The phone will prompt for reboot. Click OK to operate System upgrade.
NOTES: It is highly recommended that you back up your personal files before upgrade, and DO NOT remove battery while upgrading.

(6) The phone will reboot to Android recovery mode.

(7) The system upgrade will take about 4 or 5 minutes to complete. After upgrading, the phone will reboot and start up automatically.
Donate with PayPal to najdine
※Please make a backup of your device before installing or updating ROM