Title:

Root for Zorro 001 (Cubot)

Listed:

01/25/2015 11:19 pm

ROM Version:

CoinCity

You must be logged for ROM download.
6026 total views, 1 today
DESCRIPTION
Español:
ATENCION:
Habia un error en el archivo de descarga y no funcionaba. ARREGLADO el 27/01/2015 a las 00:25 hora española. Si descargaste antes el archivo vuelve a descargarlo.
Tutorial instalación de Drivers para el Cubot Zorro
Descarga elarchivo drivers.rar y descomprimelo en tu disco duro
Pulsa con el boton derecho del ratón en cada archivo .inf y pulsa instalar
Ten la carpeta a mano por si durante el proceso pide los drivers nuevamente

Tutorial ROOTEAR el Cubot ZORRO 001
Descarga el archivo root_zorro_coincity.rar y descomprimelo en tu disco duro
Enciende el movil y activa la depuracion USB, se activa en Ajustes / Opciones de desarrollo / Depuración USB. Si no ves el menu Opciones de desarrollo, entra en Información del Teléfono / y pulsa repetidas veces en Número de compilación repetidas veces hasta que aparezca una cuenta atrás y llegue a cero, entonces vuelve atrás y ya verás el menu.

Si al activar Opciones de desarrollo vuelve a pedir drivers, búscalos en la carpeta antes descargada.

Ejecuta el archivo root_zorro_coincity.exe
Te saldrá una pantalla informándote que se va a comenzar el proceso, pulsa una tecla para continuar.
Esperar a que acabe el proceso y el móvil volverá a iniciarse siendo root con su en su última versión, con Supersu instalado en su ultima versión y busybox en su última versión.
Nota: Si durante el proceso vuelve a pedir drivers, búscalos en la carpeta antes descargada.
Si te has beneficiado del trabajo, lo valoras y lo consideras oportuno puedes donar por Paypal aqui: www.coincity.es/donar
Fuente: http://www.coincity.es/post/root-en-cubot-zorro-001
Por favor, si valoras el trabajo, aporta haciendo una donación: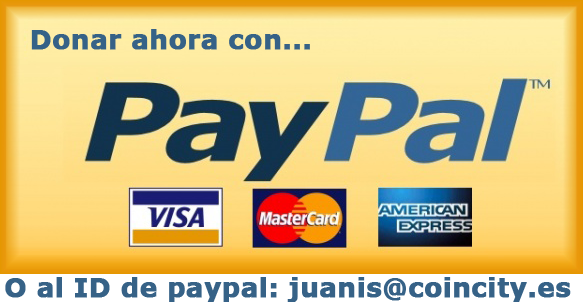 English:
CAUTION:
There was an error in the download file and did not work . FIXED on 27/01/2015 at 00:25 Spanish time . If you downloaded the file before downloading it again .
Drivers Installation Tutorial for Cubot Zorro
Download elarchivo drivers.rar and unzip on your hard drive

Click the right mouse button on each .inf file and click install

Have folder on hand if during asks drivers again

Tutorial root the Cubot Zorro 001
Download the file and unzip root_zorro_coincity.rar on your hard drive

Turn on the phone and activate the USB debugging, it is enabled in Settings / Options Development / USB Debugging. If you do not see the menu options of development, enters Information Telephone / and press repeatedly Number of repeated compilation times until one countdown reaches zero and then go back and you'll see the menu.

If the content development options reorders drivers, look them in the folder before discharged.

Run the file root_zorro_coincity.exe

You will get a screen informing you that will begin the process, press any key to continue.

Wait out the process and mobile will restart being root with its last version, with SuperSU installed on your latest and busybox in its latest version.
Note: If during reorders drivers, look them in the folder before discharged.
If you have benefited from the work, what you value and what you consider appropriate can donate by Paypal here: www.coincity.es/donar
Source: http://www.coincity.es/post/root-en-cubot-zorro-001
Please, if you like this work, donate with paypal: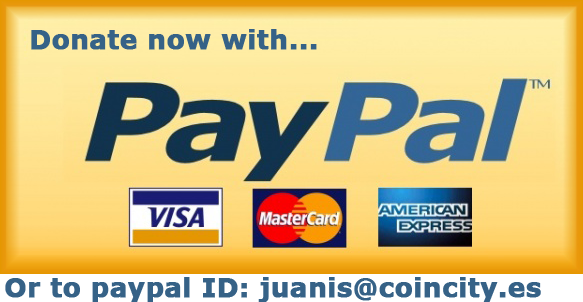 ※Please make a backup of your device before installing or updating ROM
Donate with PayPal to coincity