Title:

LENOVO A808+

Listed:

06/03/2015 10:59 pm

ROM Version:

MOLY.WR8.W1315

You must be logged for ROM download.
11751 total views, 1 today
15 Total favorites
DESCRIPTION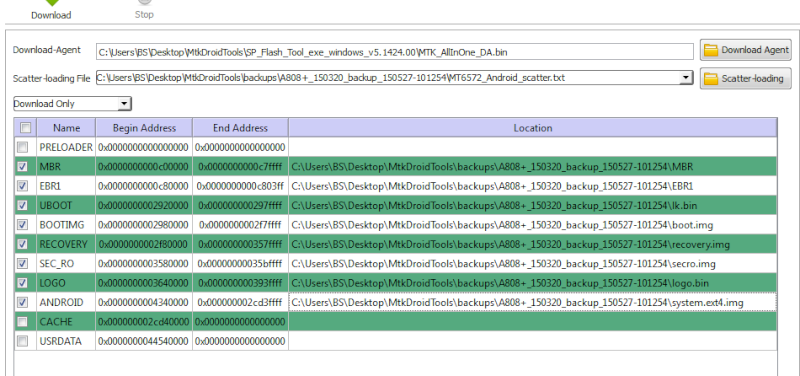 -1 put your mtk drivers (reboot windows)
-2 run flashtool and go to the download section (select download only)
-3 put the scatter file ; MTK6572_scatter.txt and select files (like the screenshot)
-4 shutdown the phone
-5 click on download and put your usb cable .
Full Rom for Lenovo a808+ "5692" (fk5672) 8 core 16gb 4G LTE
rom with flashtool
(download only mod)
'''''''and " no necessary" file (with recovery boot patched )
—for this you change RECOVERY by this file — A808+_150320__boot_patched_150603-125038.img'''''
If you want superuser just download from playstore and install it. (root added)
put here your results.
All thanks are welcome!
※Please make a backup of your device before installing or updating ROM
Donate with PayPal to bsg75