Title:

MIUI V7 5.11.26 Redmi Note 2

Listed:

11/27/2015 2:38 pm

ROM Version:

5.11.26

You must be logged for ROM download.
8296 total views, 3 today
1 Total favorites
DESCRIPTION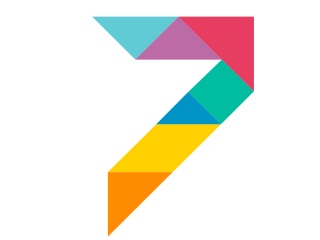 Hi, this is an Official ROM from MIUI-FRANCE.
Resolve Spyware and fast draining battery problems ( and more… ) when you purchase from some chineses store.
Language support: Multilang ( Chinese, English, French )
CHANGELOGS
[Downloads]
-You Can now create a shortcut for the search function of online resources.
[Music]
-The Color of the user interface default playback page will now light gray.
[System]
Optimization – Mi2 / 2S merger partition systems (Reflash the ROM fastboot Wipe with a full all you have modified the front partition system) (11-20)
Fix – The volume could not be set with the volume keys in DND Mode (11-26)
[Contact]
New – Ability to transfer money within the Contact page for users haves a business card in the Cloud (11-20)
[Music]
New – The color of the default user interface for the playback page will now light gray (11-24)
[Parameters]
">Fix – No response when selecting "Manage Mi WiFi router" in WiFi Details page (11-23)
Fix – The energy consumption applications sometimes was not displayed (11-25)
[File Explorer]
Optimization – Optimize the analysis of the sources of data for images using the Quick URL (11-23)
[Clock / Calculator]
Fix – Sometimes revival was extinguished when a new profile was created (11-25)
- translated with Google Trad -
HOW TO INSTALL ( For the first Time )
Download File ( HMNote2-Miui7-5.11.26-FR-signed-b573b8a217.zip )
Rename in : update.zip
Put this file to the root of your phone ( not on SD-card )
Reboot in recovery mode
Select Install Zip
After success loading, wipe Cache / User Data / All Data
Then Reboot to system
HOW TO INSTALL ( If you have already installed one of MIUI ROMs France )
Download File ( HMNote2-Miui7-5.11.26-FR-signed-b573b8a217.zip )
Go to Update ( Mise à jour ) app.
Select your ZIP file.
Phone will reboot and install update.
IF YOU'RE FRENCH USER
Pleaze set up English Langage for the first time, then you can change it to your general settings. If you don't do that, Activation process will fail.
IF YOUR INTERNET PROVIDER IS SFR ( France )
In settings of your Internet box, change wifi secure method ( Wifi -> Sécurité ) by :
Système : WPA/WPA2 Personnel
Type de clé : TKIP

If you don't do that, your Redmi Note 2 won't connect to wifi.
Update Every Friday from "updater" app.
best regards MIUI addicts
※Please make a backup of your device before installing or updating ROM
Donate with PayPal to Poual