Title:

THL T11 KK MIUI

Listed:

12/06/2014 10:02 pm

ROM Version:

4.4.2 MIUI-HUNGARY MSB 4.11.28

You must be logged for ROM download.
5025 total views, 1 today
2 Total favorites
229 Total downloads
DESCRIPTION
We have best MIUI support over the World, so this ROM not big deal.
I implemented some improvements into ROM to myself and I share with you.
If you like it, use it.
ROM from Hungary
*Monthly update
If you are happy for my work, remember to donate on paypal
If you want me to post monthly updates regularly please remember to donate. Even 1$ is appreciated.
When​ porting to other phones, indicate the source: 105kacsa MSB Thanks!
base built: thl_T11.159A.A2.KK.FHD.B1B5.EN.16P128.OV8825.MT6592GW.20141014
Elephone_P2000_4.4.2_Miui V5
MIUI Multilang: MULTI 4.11.28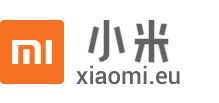 - multilanguage support: 38 languages
- Gapps include
- added sysctl support
- added zipalign suport
- Bravia Engine Service
- Build.prop tweaks
- Include: WSM-Tols, Mi-Tools, TintedStatusBa, MiThemes, Viper4 FX, Performance mode, Rboot to recovery mod,
USB Connect, Weather BZ
Bug: Blocklist, ART not working, Setting – Do not disturb doesn't work, Only one SIM card appears, but dual cards slot workable.
Make a backup of your NVRAM/IMEI before flashing highly recommended !

Install ROM:

CWM

Step 1: Download the custom ROM copied to an external SD card root directory

Step 2: the shutdown state. While holding down:

– Power button + volume button up, to enter the recovery mode.

– Wipe Data / Factory Reset -> delete all user data

– Wipe Cache Partition -> Wipe cache

– Advanced -> Wipe Dalvik Cache

Step 3: Return to recovery main interface Install zip from sdcard -> choose zip from sdcard -> Select your ROM

Step 4: Brush complete, restart the phone Patience required – first boot takes a while.
If you liked this project, you can donate
Donate with PayPal to 105kacsa
※Please make a backup of your device before installing or updating ROM