Title:

W3620

Listed:

01/30/2016 9:08 pm

ROM Version:

Official (with Root)

You must be logged for ROM download.
3648 total views, 2 today
7 Total favorites
DESCRIPTION
MediaTek MT6572 brings dual-core performance to entry-level smartphones without taking a toll on battery life. Based on the energy-efficient dual-core ARM® Cortex®-A7 processor, MT6572 features a cost-optimised system level design that simplifies product development, reduces manufacturing costs and speeds up the time to market.
Features:
Dual-core (1.2GHz) processor ARM Cortex-A7
Multi-mode Release 8 HSPA + / TD-SCDMA
960 x 540 (qHD) display controller
802.11x Wi-Fi, Bluetooth, GPS, FM receiver
5MP rear and 1.3MP front cameras
720p HD video recording and playback at 30fps
Board: hexing72_wet_jb3
Product: Sangfei
Model: W3620
Device: W3620
Build: W3620_M6572A_1423_00_V13A_AM
Philips/Sangfei/W3620:4.2.2/JDQ39/1401953411:user/release-keys
Manufacturer: Philips
Brand: Philips
CPU ABI: armeabi-v7a
Kernel
Linux version 3.4.5 (tt3@tt3-desktop) (gcc version 4.6.x-google 20120106 (prerelease) (GCC) ) #1 SMP PREEMPT Thu Jun 5 15:29:52 CST 2014
Frequency : 1300000 KHz
Load Avg : 7.08 16.43 20.03 1/869 5710
Processor : ARMv7 Processor rev 3 (v7l)
processor : 0
BogoMIPS : 2589.52
processor : 1
BogoMIPS : 2589.52
Features : swp half thumb fastmult vfp edsp thumbee neon vfpv3 tls vfpv4 idiva idivt
CPU implementer : 0×41
CPU architecture: 7
CPU variant : 0×0
CPU part : 0xc07
CPU revision : 3
Hardware : MT6572
Revision : 0000
Serial : 0000000000000000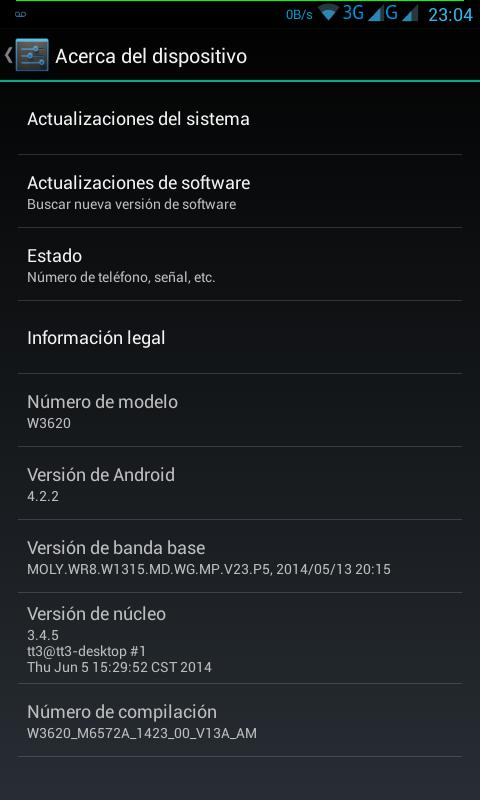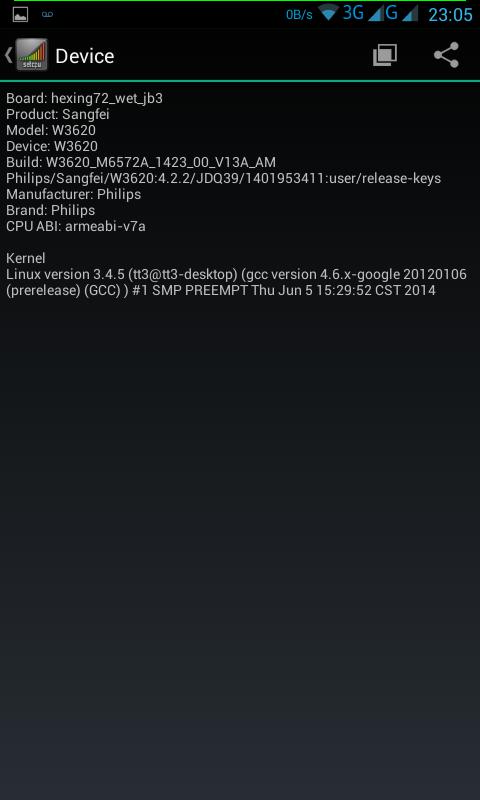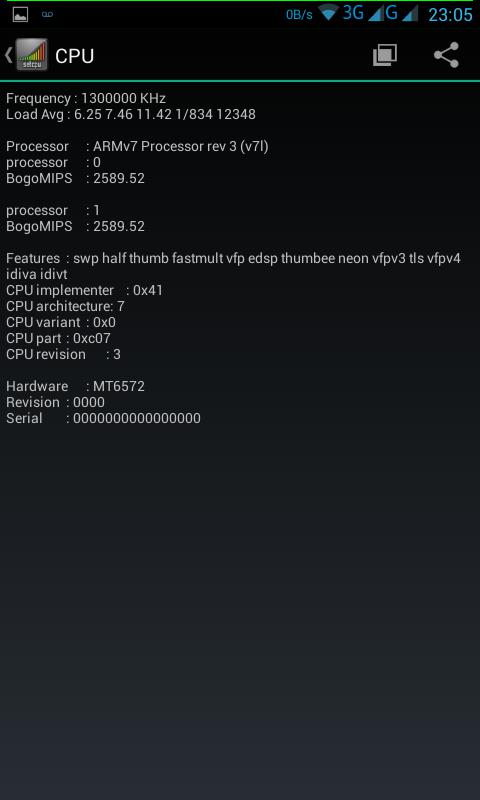 Firmware Philips W3620 for FlashTools
※Please make a backup of your device before installing or updating ROM